Roller bearings are designed to carry loads while minimizing friction. Connections must allow unrestricted movement, so instead of having point contact like ball bearings, roller bearings have line contact. This allows for greater shock resistance and capacity.
Roller bearings come in a variety of shapes including spherical, cylindrical, tapered, and needle profiles, to suit a variety of applications and load variables. While only a small percentage of roller bearings fail, premature failure does happen and can be caused by a number of factors.
This guide will explore the common causes of premature roller bearing failure, how to prevent it, and why Emerson Bearing is the best choice for all your bearing needs.
What are the Common Causes of Bearing Failure?
Roller bearings are reliable and durable. Engineered to reliably carry loads, they operate with rolling elements, such as balls or rollers in a raceway. Even in the toughest conditions, more than 99% of roller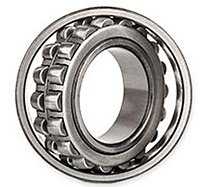 bearings reach their projected service life.
Corrosion, rusting, flaking, creeping, pitting, spalling, and skewing can all lead to bearing failure. Each of these issues is a result of one of the following preventable causes:
Environmental influences

:

Moisture, dust, media, dirt, and unwanted heat can contaminate bearings that aren't properly sealed.

Electrical currents

and sparks may negatively impact an uninsulated bearing. Take proper protective precautions depending on your bearing's environment by using a

shaft grounding device

.

Improper lubrication

:

If done correctly, lubrication enhances function and prolongs bearing service life. Contaminated lubricants, too much, too little, or mixed lubricants can all have adverse effects on the bearings. The state of optimal function between lubrications is known as the Grease Service Life. If lubrication is not reapplied when this time expires, the bearing can fail.

Operational stress and bearing selection

:

Changing applications over time may affect the reliability of your bearing. If the load becomes too high or too low, the bearings might fatigue or skid, respectively. Look out for warning signs of failure which include rising temperatures and unusual noises.

Mounting and installation of bearings.

During the mounting process, it is crucial to use proper tools and heaters. Mounting pressure applied to the wrong ring can cause raceways and rolling elements to become dented, particularly with self-aligning bearings. A loose, tight, or misaligned fit can cause the preload weight to be skewed and the shaft to rotate or creep.
Users must be mindful of outside factors that could interfere with bearing performance and take precautions to prevent such problems.
How to Avoid Premature Bearing Failure
Bearing failure over time is unavoidable, but it is possible to minimize the negative impact on operations. Steps that can help prevent premature bearing failure include:
Selecting the correct bearing:

Select a bearing size that matches the capacity requirements of your application.

Proper installation of the bearing:

During the installation process, the proper tools should be used, and the bearing should be installed according to the manufacturer's instructions. Once installed, it is essential to verify that all components are properly positioned and aligned.

Lubrication of the bearing as per manufacturer's guidelines:

To ensure the bearing performs as intended throughout its service life, lubrication must be applied according to guidelines. The right type and amount of lubricant are pertinent.
Knowing the cause of bearing failure makes it easier for industry professionals to implement appropriate measures to help prevent it.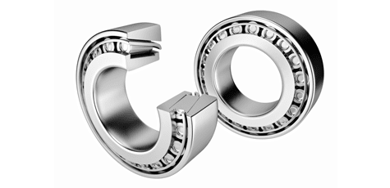 Why Choose Emerson for Your Bearing Needs?
Bearings are essential components of numerous industrial devices and systems. For that reason, it is important to select the right ones and maintain them properly. Not doing so risks unexpected failure which can lead to unexpected downtime, lowered productivity, and ultimately, profit loss. The professionals at Emerson are here to help.
The fully committed team at Emerson Bearing works with each customer to ensure they get the right bearings to fit their needs at a competitive price. Assistance is provided with:
Finding the ideal bearing for requirements and restrictions

Creating a delivery schedule and suitable pricing

Utilizing our inventory or World Wide Sourcing Network to find the right solution
In addition to a comprehensive shopping experience, bearing detective capabilities, and an expansive online product catalog, customers can take advantage of our MRO and OEM expertise, OEM parts interchange service, 24/7 customer support, and same-day shipping options.
Contact us today to learn more or request a quote for your next project.