Manufacturing for the recreation industry requires special considerations. Fishing gear, recreational vehicles, amusement park rides, ski area equipment, and more must be carefully designed and built to last with durable, trustworthy bearings that can withstand extreme conditions such as high impact forces, heavy moisture, and abrasion. At Emerson Bearing, we provide precise, reliable bearings for everything from go-karts to bowling pit setters. Regardless of your needs, we can deliver the right bearing at the right price.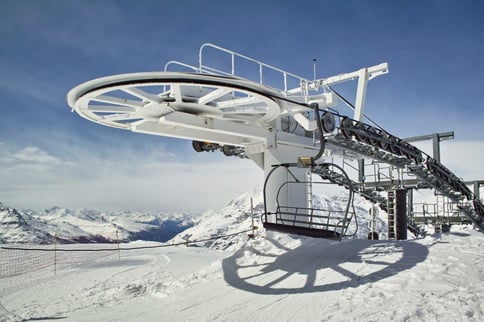 What Common Recreational Equipment Requires Bearings?
Reliable bearings play a key role in the safety of various recreational activities. Common recreational equipment that requires bearings include:
Amusement Parks

. Bearings are used in various amusement part attractions from roller coasters and portable rides to carousels and more. Because these rides are used regularly, day after day, their bearings have to be extremely reliable, as failure can cause injury to people.

Golf Carts and Go-Karts

. Golf carts and go-carts are an easy, economical, and environmentally friendly way of getting around environments such as golf courses, country clubs, and more. Many of these carts are used outside; therefore, bearings must be able to withstand a range of weather conditions, including extreme heat, rain, snow, and freezing temperatures.

Ski Areas

. Dependability and safety are essential when it comes to bearings used on ski lifts, groomers, and bull-wheels. These bearings have to be able to handle heavy loads and regular use as well as low temperatures and high altitudes.

Fishing Reels

. Precision bearings are commonly used in fishing reels. They must be carefully designed to ensure the reel functions at its best.
What Bearings Are Used in the Recreation Industry?
Each application requires different bearings to manage its unique demands. These are some of the most commonly used bearings in the recreation industry:
Roller Bearings

. Roller bearings are versatile and low-maintenance, making them suitable for a wide range of recreational applications. Depending on the type of roller bearing, they can be used to support radial and axial loads as well as reduce friction.

Cam Followers

. Many recreational applications rely on cam followers to convert rotary motion into linear movement. The right cam follower delivers precise and optimal performance while ensuring smooth and efficient operations.

Mounted Units

. Mounted units come with sealant and lubrication options which are extremely beneficial for recreational use. These bearings are commonly used for various light-duty and heavy-duty applications such as those found in skiing environments.
The Emerson Bearing Solution
With more than 50 years of industry experience, we recognize the diverse needs of our customers. Our goal is to find the right bearing solution for you, no matter your industry or application. We maintain a large inventory of quality bearings from reputable manufacturers, and we offer guaranteed two-day shipping via UPS to help you get what you need when you need it. We can guide you toward the bearings you need at a price that works for your budget. If you're not sure what type of bearings are best for your needs, our customer care team is available to answer your questions and help you find the proper bearing solution. Contact us to learn more about our bearing solutions for the recreational industry, or request a quote for your project.
Your blog post content here…