Emerson Bearing is a leading supplier of high-quality ball and roller bearings. We have established and maintained our reputation for over five decades, delivering bearings to global and domestic customers. Our team of experts ensures each customer receives the most suitable bearings for their application. One of the major industries we serve is robotic automation. Read on to learn about our precision bearings for robotic applications.
Emerson Bearing's Precision Bearing Offerings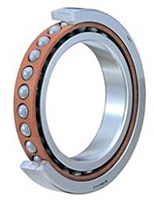 Here is an overview of our precision bearing products:
Common applications of these precision bearings include robotic products, sensitive precision instruments, aerospace jet engines, and other high-tech devices. However, you must select precision bearings with the appropriate ABEC class to ensure optimal system reliability and performance.
ABEC Classes Regarding Precision Bearings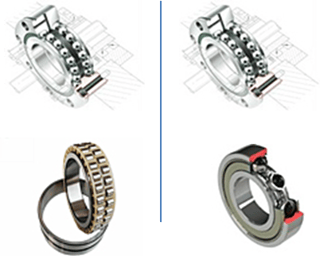 The Annular Bearing Engineering Committee (ABEC) establishes acceptable tolerances related to the running and dimensional accuracy of all bearings. ABEC rating is the tolerance level of a bearing and is now an accepted industry standard such that bearing manufacturers must have their products rated by the committee.
Technically, all bearings are precision, but there are different levels of precision. The system uses odd numbers as classification ratings (i.e. 1, 3, 5, 7, and 9), with a higher rating signifying tighter tolerances and higher efficiency, precision, and speed capabilities. Most bearings have an ABEC 3 rating. Alternators, vacuum motors, rollerblades, and skateboards require a low ABEC. But if you are looking for a higher limiting speed, opt for a rating of 5. Machine tool quality requires a rating of 7 or 9. Robotic applications also use precision bearings with an ABEC rating of 7 or 9.
While the ABEC rating is just one of many factors that determine the ideal precision bearing for your application, understanding ABEC ratings will help to ensure you don't purchase a precision bearing that is more or less precise than necessary.
Bearings for Robotic Applications
Common industrial robotic applications are painting, product inspection, testing, welding, and assembly. Technological advancements have led to exponential improvements in the speed, endurance, and precision of bearings used in automation. As a result, robotic automation is also becoming more popular in sensitive applications throughout the medical and other high-tech fields.
Robotic bearings move in highly choreographed, programmed routes on at least two axes. They play a crucial role in the motion control aspect of robotic technology, where motion repeatability is essential.
High-precision bearings are critical components to consider when designing and maintaining such applications. Optimal bearing life and performance depend on the proper material, type, and lubrication specifications.
These are the main types of precision bearings used in robotic automation:
Single-row deep groove ball bearings: Available in sizes from miniature to extra-large, these ball bearings for robots are the bearings of choice for most automation applications. Thin section bearings have a low mass, high-speed capabilities, and space-saving design, making them ideal for placement into robot arm joints.
Roller bearings: These bearings are preferred for handling heavy-duty applications. Slewing rings are popular for use in the main rotation and related lifting equipment. Ceramic balls with stainless steel ring (hybrid) bearings and full ceramic bearings are great alternatives for inhospitable environments such as vacuums.
Precision Robotic Bearings From Emerson Bearing
With so many precision bearing products on the market, it can be difficult to select the ideal model for your robotic application. Understanding ABEC ratings is a good first step, but for tailored guidance through complex specifications and needs, turn to the experts at Emerson Bearing.
Emerson Bearing recognizes the growing need for high-quality precision bearings for robotics and automation. Our team can help you find the perfect bearing product for your exact needs. We source your solution from our vast inventory and provide you with accurate delivery schedules and pricing options. Contact us today or request a quote to get started.