There is a vast array of bearing types and sizes for a good reason: every application has unique needs and specifications, and it's important to use the right bearings for the job. When you work with a trusted bearing provider, you'll have a large inventory of roller bearings, ball bearings, contact bearings, and more to choose from, and you'll have the opportunity to create custom solutions. Your provider should be able to source and distribute your bearings quickly and efficiently, help you make decisions, and offer you the same standard bearing at various price points depending on where it's being sourced from.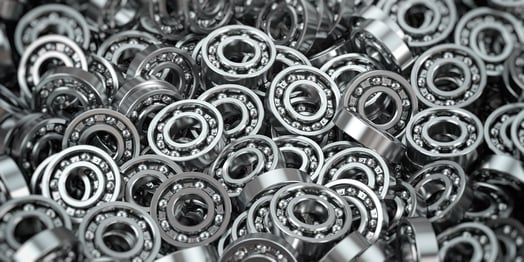 Here's what to look for in an optimal bearing provider to ensure you get the bearings you need at the right price.
What Variety of Bearings Do They Carry?
Large inventories typically result in faster turnaround times, so it's good to see that your provider has a wide selection to choose from. When your provider is experienced and maintains long-lasting relationships with industry partners, they can source bearings more quickly for you, as well. Your bearing options may include:
Angular Bearings

Ceramic Bearings

Super Precision Bearings

Mounting Bearings

Rod Ends and Spherical Bushings

Spindle Bearings
Can They Provide Custom Bearings?
Even though there are a number of standard bearings available, they're not always quite right for a particular application, and you might need a customized bearing or component. Customization gives you a world of options, as you can add features or create a bearing that's easier to install, can manage a greater load, or has a longer service life in a given environment. You'll work with the engineer on a design that's perfectly suited to your application.
Some of the most common customized features include:
Adding a snap ring groove

Using a solid lube lubricant

Adding high-temperature grease

Using ceramic non-conductive rolling elements

Adding ceramic coatings or V-grooves on the O.D.

Changing internal clearance

And more
Though customization costs more upfront, it can lead to cost savings over time because the bearing is perfectly suited to its application. By using an almost-but-not-quite-right standard bearing, you may have to replace it more often or face bigger maintenance challenges with your equipment. Not every application will require a customized approach, but if yours does, customization is an investment that will save you time and money in the long run.
How Organized Is Their Inventory Management?
It's one thing to have a lot of bearings, but it's another to know where they all are and how to get them to you quickly. Inventory management is complicated, but an experienced company will have a streamlined system with warehouse storage and just-in-time delivery. Quick turnaround helps you reduce your own inventory storage costs and reduce downtime. With the addition of an organized inventory management system, you can enjoy a wide selection of high-quality bearings, customization services, superior client care, and on-time delivery, all in one place.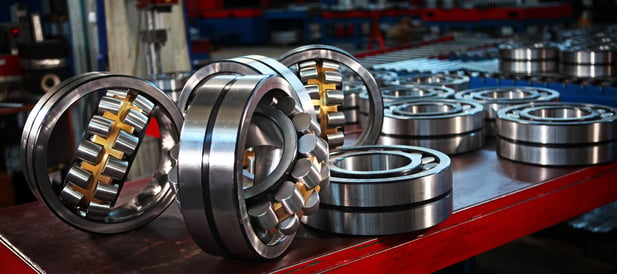 For decades, Emerson Bearing has been committed to offering stellar service and ensuring our clients get the right bearing at the right price. With a massive inventory and a worldwide sourcing network, we can help you determine your bearing needs, compare your options and price points, and outline a delivery schedule.
Over the years, we've sourced bearings for companies in a variety of industries, including machine tools, material handling, power generation, food processing, robotics, recreation, wastewater treatment, and more. Contact us to learn more about our standard and custom bearing solutions or request a quote today